Frank (Gary) Cooper was born on May 7th, 1901 in Helena MT to his English parents who had Migrated here from England. In 1906, Gary's father, Charles purchased a 600-acre cattle-ranch where Gary and his brothers spent there summers learning to ride horses, hunt, and fish.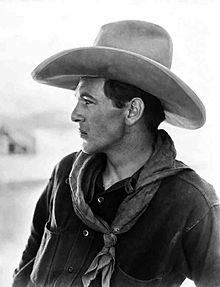 After attending Grinnell College in Iowa in 1924, Cooper moved to LA California with his mother and father. Cooper worked at many unpromising jobs before he got the role of film extras and stunt riders to pay for his professional art classes.
After working in many silent films and as a stunt rider, Cooper found the stunt work "tough and cruel." Hoping to move away from the stunt work, Cooper hired a casting director, Collins, to work as his agent. Collins was the one to suggest that Frank cooper change his name to Gary Cooper, He immediately liked the name.
Gary Coopers first important role was in 1926, The Winning of Barbra Worth. Cooper's experience with living in Montana on a ranch gave him the authentic performance that critics singled him out as a future star.
By 1929 Gary Cooper had become a major Movie star with the release of his first film with sound. after many successful years of filmmaking, Coopers most important film during the post-war years was the western drama High Noon. This film received enthusiastic reviews for its artistry. The film won 4 Academy Awards as well as Coopers second Academy Awad for Best Actor.
Having several health issues throughout the years, Gary continued to star in action films. In April of 1960, Gary underwent surgery for an aggressive form of prostate cancer. When he fell ill again in May of 1960 the doctors found that cancer had spread to his heart and lungs. In January of 1961, Frank Sinatra hosted a dinner to honor Gary Cooper. Gary Cooper did not learn he was dying until February of 1961. Gary Cooper past away on May 13th, 1961.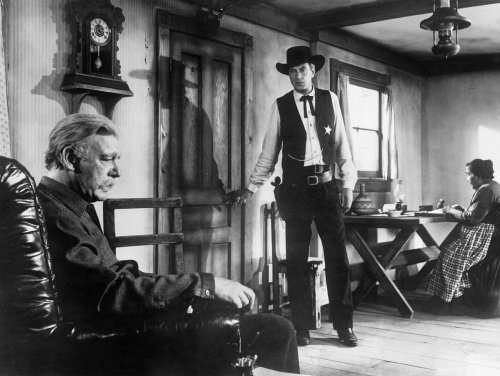 References: https://www.biography.com/people/gary-cooper-9256519
https://en.wikipedia.org/wiki/Gary_Cooper